Digital excellence.
Tangible value.
What we do

Predicting the future is impossible, preparing for it is necessary. For years, we have been on the road to the digital transformation of a new way of working, helping those in need with the expertise needed to take the leap onto the web.
Planning, management and coaching: it's all part of our essence, to ensure a painless and lasting transition into tomorrow's world.
Our mission
We aspire to become your favourite partner. We transform your organisation into its best version and put teams and individuals in the right position to create excellent products.
Thanks to our human-centred approach, we strive to promote growth and innovation, offering transformative solutions that exceed expectations and create lasting value.

Our assets
High-calibre Project and Product Managers at your disposal and three pillars to support your growth: management expertise, knowledge of the best business practices and a boundless passion for all things tech. We pour our heart into your project and take care of the people working on it, ensuring that we always bring you on target.
Senior Manager with over 15 years of experience as CTO and CEO for multinationals and startups, Luciano dreams big and spearheads projects and products with creativity applied to technology as a guiding star. With a background in IT and excellent leadership skills, Luciano has worked on the completion of thousands of projects, both in presence and remotely, managing cross-functional teams of all sizes.
Driven by passion and success in the SaaS field, he founded Castro & Partners: a consulting company that helps startups and entrepreneurs grow digitally, reach their full operational potential and deliver formidable products.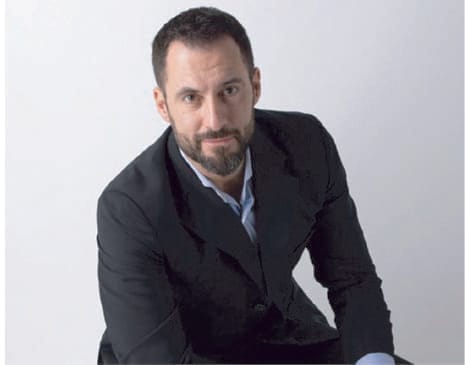 Our strength? A team of people with different backgrounds, united by a passion for technology, business and management, and with over 2000 completed projects on our resume, supporting both startups and large multinationals.
Our PMP, Agile, Scrum, ISTQB, ITIL and Microsoft certifications give you the right methodology and approach for any challenge.
And this is only the beginning: our team is constantly growing to face the challenges of digital transformation. We are always looking for hungry people with the right knowledge and a revolutionary spirit to join us in our race for innovation.
Ready to lead the way with us?
Listening
We start with your initial idea and identify strengths and weaknesses.
Studying
We analyse your product's requirements, what features it must possess to attract your customers.
Analysing
We study the reference market for your product and define by which objective metrics it can be considered successful.
Guiding
We identify the most suitable skill sets to achieve the goal of developing a groundbreaking product.
Planning
We open a virtuous path that leads to the complete achievement of your goals.
Delivery
Together with the team, we achieve your dream result.
The digital future of your business starts now.
Ready to begin?